On- and Off-Road Diesel Fuel Delivery in Greater Lehigh Valley, PA
Quality diesel fuel from Bucks Run Oil can be used to power a wide range of commercial and recreational vehicles and equipment for in Pennsylvania. On-road diesel is used by many businesses to keep commercial vehicles on the move. Off-road (dyed) diesel is the top choice for farms in our area to power tractors and farming equipment to run safely and efficiently.
CHECK TODAY'S LOW PRICE CALL US TO ORDER DIESEL NOW
Commercial Fleet Fueling
Bucks Run Oil is here to make sure your commercial diesel fueling experience is simple. You order diesel, then we come to your site and fill up your trucks at a time that is convenient for your business. On-site fleet fueling helps companies save time and money, instead of spending time traveling off-site to fill up. Ordering on-road diesel fuel from Bucks Run Oil will help keep your commercial fleet on the move.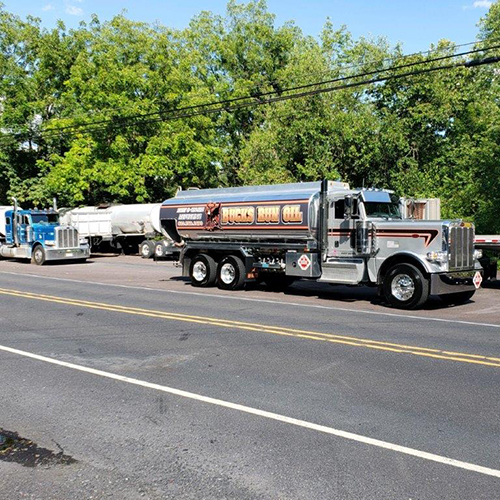 On-Road Diesel Delivery Services:
Bucks Run Oil is pleased to offer reliable on-site delivery of on-road diesel fuel to commercial customers across the Lehigh Valley region. When you use Bucks Run Oil for commercial fleet fueling, you will receive prompt diesel fuel deliveries directly to your location's on-site fuel tank. You can fill up your diesel commercial vehicles at your business location, instead of wasting time filling up at the gas station.
Electronic data tracking to ensure accuracy and compliance
Weekly reporting and invoicing
Truck-to-equipment fueling at your yard or job location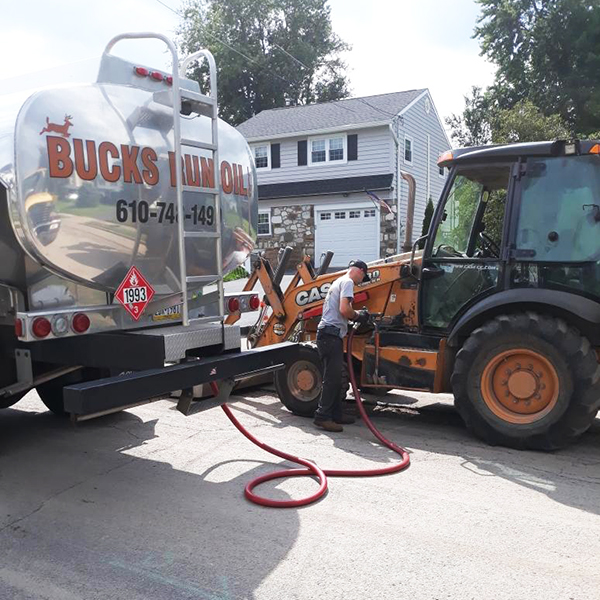 Off-Road Diesel Delivery Services:
In addition to agricultural equipment, our off-road diesel fuel is cost-effective and efficient for fueling construction machinery for your business. For leisure activities and off-road use, recreational and utility vehicles can be fueled by our ultra-low sulfur diesel. Even backup generators can run on diesel fuel to keep you safe and comfortable in the event of a power outage. We can also offer on-site fuel tanks, 275gal, 500gal or 1000gal tanks that we can keep filled for you and you can fill your own equipment as needed.
Equipment Powered by Off-Road Diesel Fuel
Tractors and harvesters
Gardening and landscaping equipment
All-terrain vehicles (ATVs)
Construction machinery
Agricultural equipment
Freight-carrying trains, boats, and barges
Emergency backup generators
Skid tanks
Storage tanks
High-Quality, Low-Sulfur Diesel in Eastern Pennsylvania
At Bucks Run Oil, the fuel we offer promotes greater efficiency for your equipment and eco-friendliness for our environment. To find out more about how our low sulfur diesel fuels can help your business or can be an addition to your energy products at home, give our office a call or contact us online.